SMART ANALYZER CONSULTATION TOOL
A revolutionary in-salon innovation.

PIONEERING THE SALON OF THE FUTURE.
The first of its kind, the SalonLab Smart Analyzer combines hairdresser expertise with data-driven insights to provide a truly personalised consultation.
The SalonLab Smart Analyzer is the first device that allows the hairdresser to simultaneously scan inside the hair structure using near-infrared technology and outside the hair with the 6-channel color sensor. The device is powered by the SalonLab App, which guides both the hairdresser and the client through the consultation and analysis process.
ALL YOU NEED TO KNOW ABOUT
THE SALONLAB SMART ANALYZER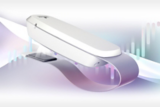 COLOUR AND CARE EXPERTISE BEYOND THE EYE
By activating the color sensor, the SalonLab Smart Analyzer continues to revolutionise in digital hair diagnostics, truly putting individual colour and care needs at the centre of every in-salon experience.
Stylists are able to elevate their expertise by gathering and analysing both biometric hair condition and colour data; this scientific approach provides a new level of data-driven insights with a multitude of benefits for a fact-based consultation.
HOW THE COLOR SENSOR WORKS
Equipped with a 6-channel sensor component, the newly activated color sensor is able to see and measure your client's current hair colour, whilst the near-infrared sensor assesses inner hair quality.
After analysis, the SalonLab Smart Analyzer will instantly send data to the connected SalonLab Consultation App to recommend hyper-customised solutions using our most advanced and powerful repair technology from Fibre Clinix – as well as a personalised colour treatment from mix and tone system Chroma ID.

DISCOVER BESPOKE HAIR COLOURING
WITH CHROMA ID
Chroma ID is our first 100% customisable, semi-permanent mix and tone colour system for infinite service opportunities. From subtle to bold global colour and neutralisation in-salon, to colour refreshment and pastel toning at home – Chroma ID offers complete colour flexibility with no damage. The treatment-based colour, with Integrated Bonding Technology and an intense caring formula, allows for simple, quick and perfectly even colour distribution; hair is deeply conditioned from within for increased strength and vibrant colour results.
Excite your salon clients' with exclusively customised Chroma ID shades. Chroma ID has developed 18 new refreshment shades, as well as 12 pastel and bold shades designed to increase your salon's over-the-counter (OTC) profile by 80%. The shades can be easily mixed using our current in-salon Chroma ID products and colour recipes; ready for your client to take home for beautifully, long-lasting colour results.

By combining a smart colour consultation experience with exclusively customised Chroma ID shades, every salon client can enjoy a more tailored in-salon colour service with professional home maintenance advice.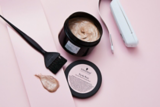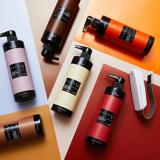 Step 1 – mix the recommended recipe with your Chroma ID in-salon products. Use the exact indicated mixing ratio. The filling quantity should add up to at least 250g (as claimed on the packaging)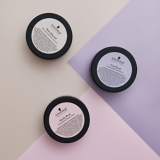 Step 2 – stick the matching, ready-at-hand INCI label of your chosen shade onto the jar lid and close properly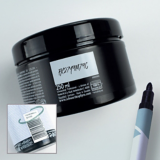 Step 3 – using a permanent marker, write the production batch codes of the used in-salon shade(s) in the predefined empty space on the jar. The production batch code is printed on the back of your in-salon product(s)
ASK EDUCATION
Are you ready to introduce a new world of colour customisation to your clients? Learn how to use Chroma ID and the Smart Analyzer now by attending our ASK Education webinars and visiting the SalonLab now.