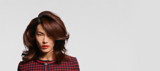 SALON LOOK 02
BACK TO CLASSICS SALON LOOK 02
HELLO SUNSHINE
After cutting a layered shoulder length look, Tyler Johnston finishes this Back to Classsics Salon Look with a totally modern blow out that adds beautifully bouncy movement and texture; the perfect way to showcase carefully placed colour nuances.
This Salon Look is a colour story that's subtle, but oh so impactful. Using natural and beige tones enhanced with hues of pink, Global Colour Ambassador Jack Howard added depths and lights into the hair using the #colourgrading technique to create a feeling of texture.
The Back to Classics Salon Look 02 has been co-created with IGORA, featuring the Naturals colour world.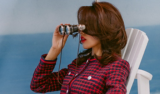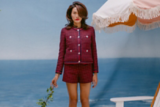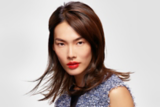 THE CUT
HOW IT'S DONE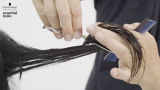 THE COLOUR
HOW IT'S DONE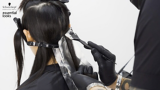 COLOUR 01– On Roots
IGORA ROYAL 5-0
IGORA ROYAL Oil Developer 3%/10Vol. (1:1)
COLOUR 02 - On Mid Lengths

IGORA ROYAL 7-48

IGORA ROYAL Oil Developer 9%/30Vol. (1:1)

COLOUR 03– On Ends

IGORA ROYAL 8-11

IGORA ROYAL Oil Developer 9%/30Vol. (1:1)
"This look is a modern twist on colour melt, so you get gradations of cool to pink shades, for a seamless finish – the secret's in the placement."

Jack Howard
@jackhowardcolor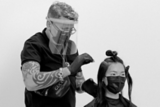 ESSENTIAL LOOKS/IGORA SPRING/SUMMER 2021
THE ROYAL GLORY COLLECTION