MEET OUR GLOBAL AMBASSADORS
Introducing a diverse and truly global collective of industry leaders to guide and inspire us. These are the creative innovators and driving force in defining our future hair trends.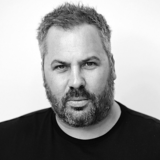 GLOBAL AMBASSADOR
Combining technique and adventurous creativity, Tyler Johnston's work is immediately recognisable. He has been featured in some of the world's most fêted international glossy magazines. His much talked about haircuts for private clients include the likes of David and Victoria Beckham, Cate Blanchett and Lily Allen. Beginning as a stylist at Vidal Sassoon in the creative hotbed of 80's Manchester, Tyler progressed rapidly up the ladder, culminating in a move to London where he became Art Director at Sasoon's prestigious Knightsbridge salon. After six years in this high-profile position, working on seasonal collections and TV commercials, Tyler left to pursue a freelance path, which has established him as one of the industry's most sought-after session stylists.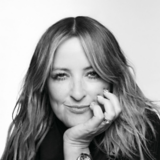 GLOBAL COLOUR AMBASSADOR
Lesley began her hairdressing career at the prestigious London Academy. Over 18 years Leslie fulfilled many ambitions including becoming the first Head of Colour Department and being the first woman to join the International Art Team. After several years honing her skills as a Colour Session Stylist Leslie joined Schwarzkopf Professional as a Global Colour Ambassador, helping create our Essential Looks collections and supporting hairdressers to maximise their creativity. With her unsurpassed colour genius Leslie has earned a high-profile list of clients from the media, fashion, and literary worlds including Gwyneth Paltrow and Elle Macpherson. Plus working her radical vision into fashion shows for Raf Simons, Alexander McQueen and John Richmond.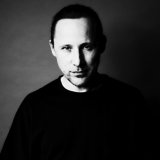 GLOBAL STYLING AMBASSADOR
Richard Ashforth is widely recognised as one of the UK's most accomplished stylists. His belief is simply to celebrate the individual through his "beauty first" approach. Starting his career with the illustrious Vidal Sassoon, Richard then went on to establish his own international hairdressing brand, SACO, in 2005, Defined as 'success' in Japanese, SACO also means 'detail' – this describes Richard's cutting-style precision perfectly! Frequently working with some of the greatest names on the International fashion scene, from Peter Lindbergh, David Bailey and American & British Vogue. Richard has also created his own guerrilla-style hair show – NOISE – a global underground event that brings a new level of energy and suspense to the fast-paced world of hair.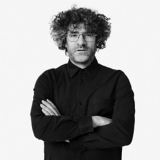 GLOBAL COLOUR AMBASSADOR
One of the world's leading hair colourists; combining the creativity of an artist with the technical prowess of a master craftsman. Born in Milan and now based in London, Edoardo's dynamic colour work has been published in Vogue, won numerous awards, and has even been included in fashion exhibitions. He's also one of the creative powerhouses responsible for the development of Schwarzkopf Professional's Chroma ID colour range.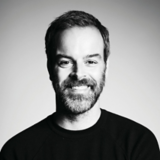 GLOBAL COLOUR AMBASSADOR
Award-winning hairdresser and successful owner of Avanti Kappers salon in the Netherlands. Arjan began his career at 15 with an internship and has since amassed 25 years of experience, developing his signature style of edge, sophistication and boundless creativity. Arjan's role as Global Colour Ambassador brings a wealth of knowledge and experience to our ASK Education platform, plus a creative innovator behind developing the next trends featured in our Essential Looks collections.